Interview Magazine Jan Snel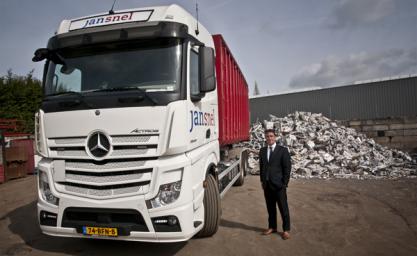 The ins and outs.
Recently 'Snel Transport', the Jan Snel Transport magazine, featured a great article on De Groot Metals. In addition to taking photographs, they wanted to know the ins and outs of the business from Edwin de Groot.
The collaboration between Jan Snel Transport and De Groot Metals started in 2005. The storage and transhipment activities of our organisation take place at the yard in Montfoort. For more than ten years De Groot Metals has been able to rely on the quality and service of Jan Snel Transport. Contributing to this issue of Snel Transport was a great honour. Are you intrigued by this interview? Email edwin@degrootmetals.nl and it will be our pleasure to send you the complete text.